We did it y'all, thanks to everyone to came out and shoutout to all the teams for their great presentations!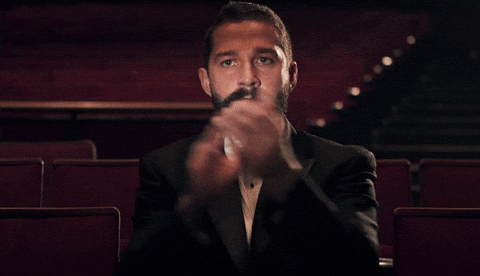 And congrats to Snowball for winning three awards!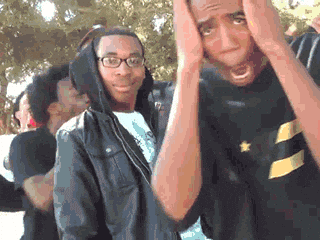 Like the title says, Demo Day was a complete success and the music lovers behind Repped seemed to really wow the crowd with the live demo. The supplemental dance videos also added that extra spice we were hoping for. The feedback we received from attendees was amazing and inspiring, with so many people expressing interest in using the app once it is available.
Check out some of the tweets about Repped below:
Ok so this @ReppedApp is perhaps one of the coolest apps out there.. #utapps

— Monica Helena (@monicahelena19) April 29, 2017
I can't wait to download @ReppedApp #UTapps

— Danielle Ortiz (@danielleAortiz) April 29, 2017
This @ReppedApp is like the new mix tape for your friends. #utapps

— Debbie Hiott (@dhiott) April 29, 2017
With @ReppedApp I would have so many impromptu dance parties with my friends in the comfort of my room #utapps pic.twitter.com/PyA5HrY8AN

— Alexis Green (@Curly_girl007) April 29, 2017
Not to mention we took home Best Design! Awww yeahhhhh. I'm sure that caught all of us on the team by surprise, but after thinking out it, the nature of our idea lent itself to a rather unique design flow, which is where I think we were able to capitalize. Seems like all that work on the digital mockups (even that one time they all got deleted….) did not go in vein!
A lot of hard work was put into this, as I'm sure the rest of the teams will agree, but to see it all culminate at Demo Day was extremely worth it. This week alone, Repped team members were meeting up constantly to make sure every part of our presentation was ready, from the video/dancer demo to the live demo. With countless rehearsals and hours of refinement, we were able to go in with confidence yesterday.
However, yesterday was more than just about showing off our app. After sitting at our booth (shoutout to Kevin for providing the jams and the journalism girls for the sweet setup and decorations) and talking to potential users, as well as hearing questions during our presentation, we learned just how much potential Repped has looking forward. From expanding on the whole 'Rep' social aspect to creating a new platform for users to listen to their favorite artists in real-time, the ideas were just flowing in.
Overall, this experience has been roller-coaster ride with multiple highs and lows, but a rewarding experience nonetheless. Being able to have freedom creatively has resulted in so many awesome creations. In our case, being able to combine tech and journalism with music was exactly what we wanted. The technical challenges associated with our app in particular stunted progress at multiple points throughout the semester but our dev team rose to the challenge. Similarly, our journalism team went above and beyond with our videos, presentations, etc. Professor Quigley and Jeff's constant advice and feedback also influenced and guided our project in multiple ways. Their answers to our questions often saved us hours of work. Thanks for that guys!
Well, time to sign off. It's been real! Don't worry though, the amount of excitement for our app has served as motivation to get the app on the App Store ASAP! Make sure you follow us, @ReppedApp on Twitter and @repped.app on Instagram, to stay updated on what's happening with Repped and more importantly to see when the app is publicly available. Until then, keep calm and keep jammin ^_^